It's the most wonderful time of the year again! For over 30 years Trans-Overseas has been a proud member of the DIA (Detroit Intermodal Association) and has been a proud supporter in their efforts for the Toys for Tots Charity during the holiday season.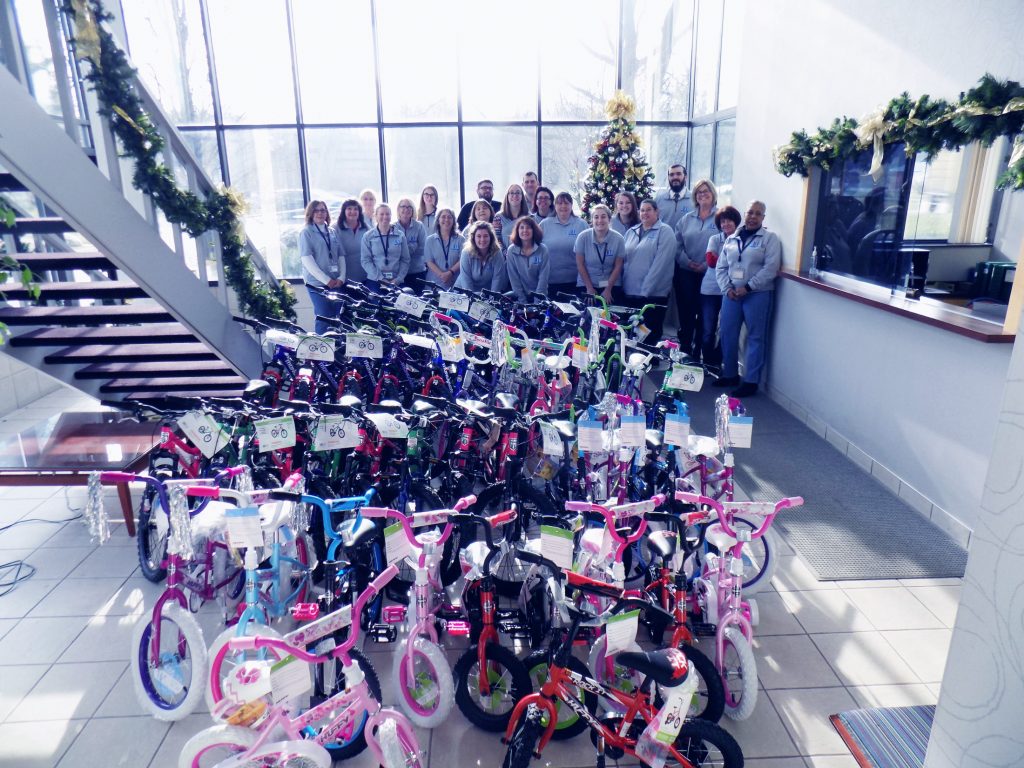 A few years ago, we learned that one of the most requested toys each year at the DIA Toys for Tots Charity event, that doesn't get received is bicycles. Immediately, we knew what we had to do. It was just going to take some teamwork. Every year Trans-Overseas holds a weekly fundraiser for this event, beginning in late spring and lasting through the remainder of the year. The first year that Trans-Overseas took this on as a heartfelt mission, we were able to donate 6 bikes.
While we were so proud of our donation, we knew we could do better. Over the last 6 Holiday Seasons, we were able to donate 103 bikes. Every year we've been able to improve on what we had done the year before and our entire team was dedicated to make even more of an impact for these kids. This year alone, we were able to raise enough money to donate 41 bikes for the Toys for Tots campaign!
Our employees donate their time to help get the bikes from local retailers. Others help put them together, or help us get them to their donation point. We are very proud of the way our team comes together year after year, to help make one day incredibly special for as many children as possible.
An unforeseen gift
There was one other contributor to our milestone year who deserves special mention. Tim Ring from APL saw the 41 bikes we had been able to purchase to donate during a visit to our offices. We shared our story and purpose with him, and said goodbye. He then returned with two more bikes that he personally purchased and donated them to give to Toys For Tots. This brought the total number of bikes we could donate to 43!
Thank you, Tim for your kind donation towards our bike drive!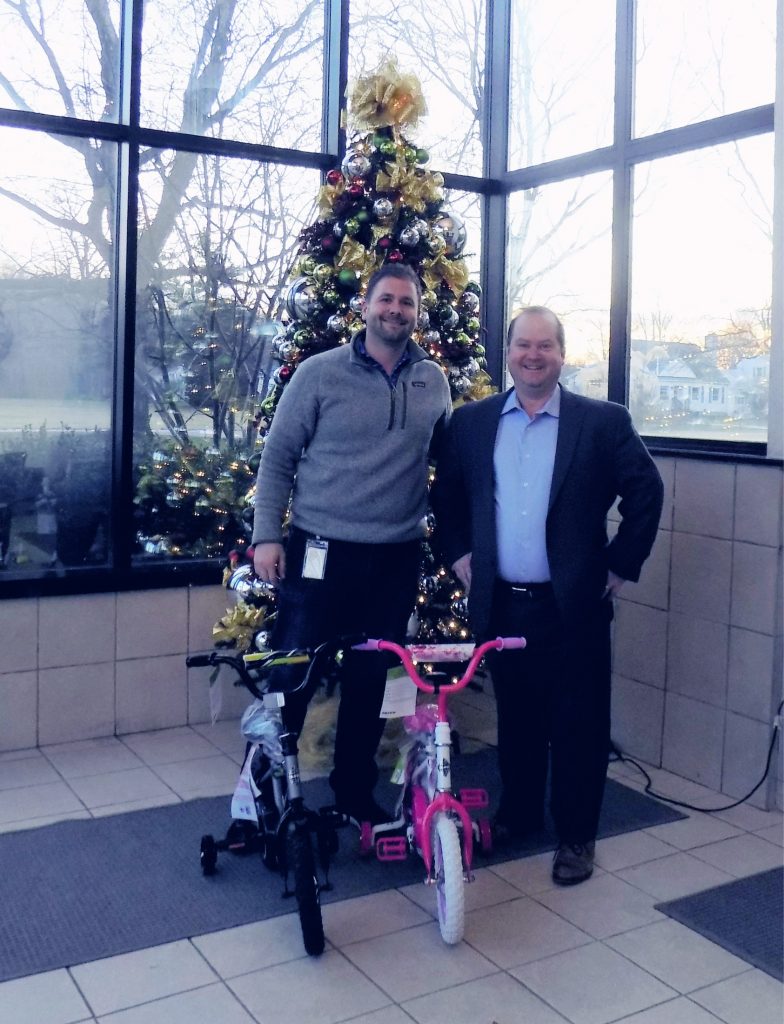 We were quite taken aback by Tim's incredibly generous gift. We are grateful to him for it as well. Toys for Tots is a great charity and this years event was enriched by Tim's gift.
Moreover, we are grateful to our TOC Family. They are the ones who year after year, remain generous with their time, efforts, and money in order to make a difference in children's lives for Christmas.
Thank you to everyone who helped us to make 2019 the most giving year yet. We can't wait to see what happens in 2020. Happy Holidays to all!